Dave's Research Company was founded in 2020, in Porto, Portugal.
The consultancy is an ongoing exploration into organizational behavior, "craft" in product development, and context-specific strategy.
Good work starts from seeing current context with rigor and clarity.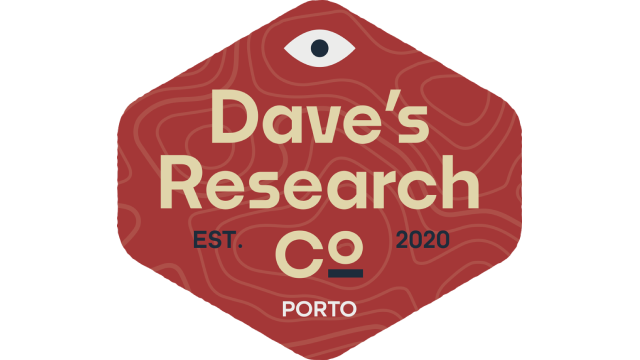 About Dave
I received a B.S. in Cognitive Science and Human-Computer Interaction from Carnegie Mellon University in 2009. I spent 10 years working with startups in the Bay Area, and established an in-house research practice in six organizations before starting work as an independent researcher and strategist.
I'm a purple belt in Brazilian jiu-jitsu, and each fall, I take a harvest winemaking sabbatical: I expect my first vintage, 2021, to be bottled in late March of 2023.