I work with product teams and leaders in product organizations to build informed, effective product delivery. That may be through consulting, research spikes, strategy projects, or setting up scalable systems — whatever it takes to enable the situational awareness and feedback necessary for the work at hand.
Research in product development is changing rapidly — the pendulum is swinging from traditional, project-based work toward more continuous modes of discovery. Even as our methods move, the need for a well-informed product practice remains stable.
Dave's Research Company was founded by Dave Hora in 2020 after 10 years in-house, partnering with product and design to establish the research practice at startups including Instacart, PlanGrid, and ResearchGate.
About Dave
I received a B.S. in Cognitive Science and Human-Computer Interaction from Carnegie Mellon University in 2009. I've lived and worked in the Bay Area; Denver, Colorado; Berlin, Germany; and now reside and work out of Porto, Portugal.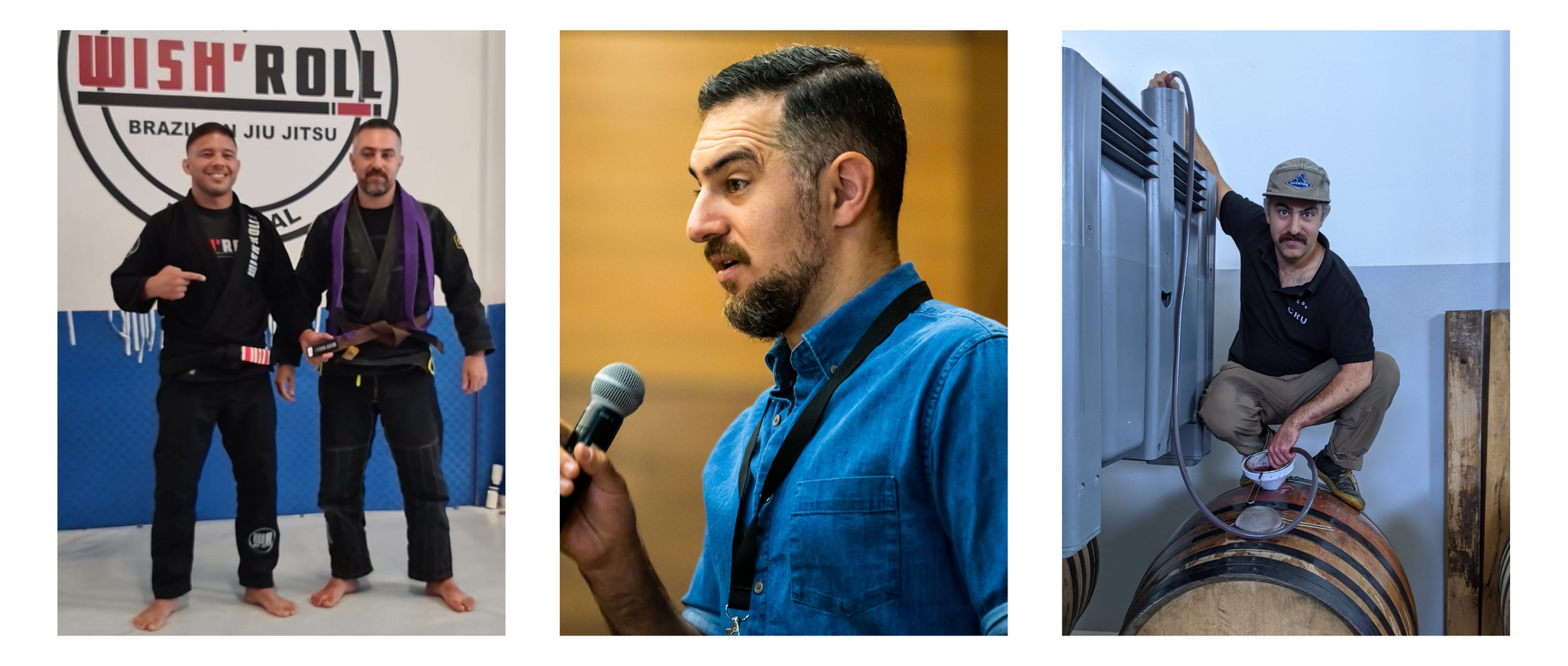 I'm currently a brown belt in Brazilian jiu-jitsu, and I hold space each year for the wine harvest in Portugal plus a two-week Camino de Santiago walk. My first vintage from 2021 will be commercially available late in 2023.
Talk & Workshop Index:
Re-integrating Research into Product and Design — Miro Design Talk (private), August, 2023
Research That Influences Workshop — RM AR, March 2023
Advice for Establishing Research — RM Advancing Research, December 2022
Research Ops: Research Skills Framework — UX LX, May 2022
A Research Skills Evolution — Advancing Research, March 2021
The Research Skills We Need to Succeed — UXRConf Anywhere, February 2021
The Power of Pattern Language — September 2020, EuroIA 2020
Working with the Research Skills Framework workshop — September 2020, UXinsight Festival (with Tomomi Sasaki)
Tools for the Trek — February 2020, Interaction 20 Milan (w/ Tomomi Sasaki)
Shaping Effective Research — October 2019, IXDA Berlin
Elevating Design: Create a strategic plan to increase your impact — September 2019, EuroIA 19 (w/ Alissa Briggs)
Considering Research: function & impact — June 2019, User Research London
Research: Goal, role, having an impact — June 2019, Strive UX Research
Lean Learning: Applied UX Research — October, 2018, Develop Denver
"Maps & Markers: enacting a strategy to transform your design team" — August 2018, Adaptive Path UX Week (w/ Alissa Briggs)
Lean Learning: Applied Product Research — May 2017, "The Center"‍
UX Research for Live Products — January 2015, ConveyUX